How to get your

Google Analytics Tag
What is Google Analytics?
Google Analytics is a free service (with optional paid advanced features) used by small businesses and big corporations alike. Every page of your Navisen IDX website automatically tracks site visitors and then directs the statistical analytics information for your specific website to your Google Analytics account.

This is an optional feature included with your website package that you may choose to use. However, Navisen does not provide technical support for Google Analytics although there are many free training videos on YouTube.

To ensure analytics are automatically collected about your site visitors and directed to your Google Analytics account, you must setup a Google Analytics Tag so the analytics can be sent there.

If you have already launched your website and wish to add a Google Analytics Tag to your site, please email [email protected] with your tag ID, full name and email so we can add it to your IDX website.

If you were directed here during the sign up process, you may follow these step-by-step instructions to generate a Google Analytics Tag and paste it into your setup data before continuing your sign up process.
---
Step 1: Visit https://analytics.google.com/analytics/web/ and sign up for a new Google Analytics account.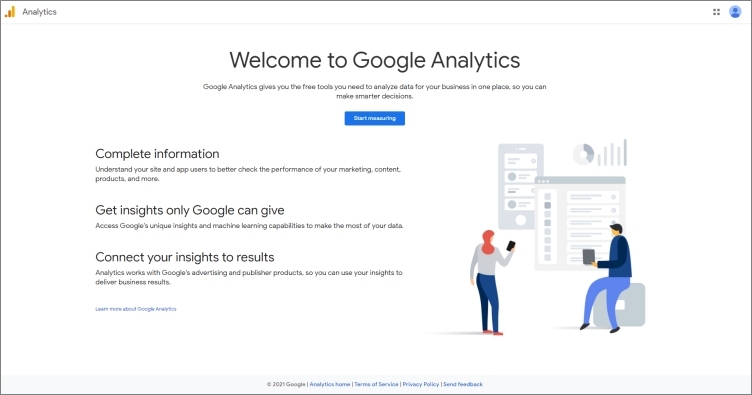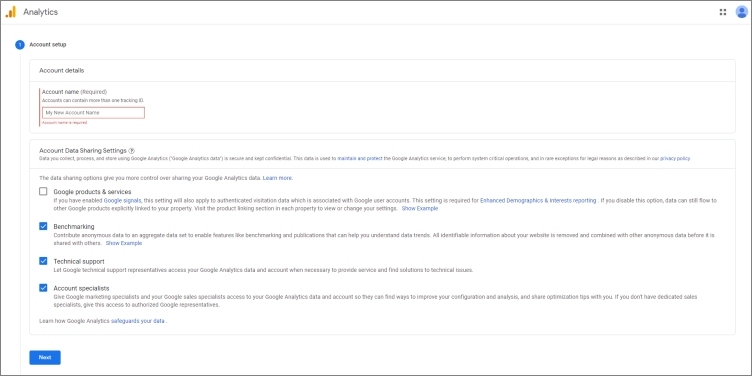 Step 2: This is important. During Property Setup, ensure you click on Show Advanced Options.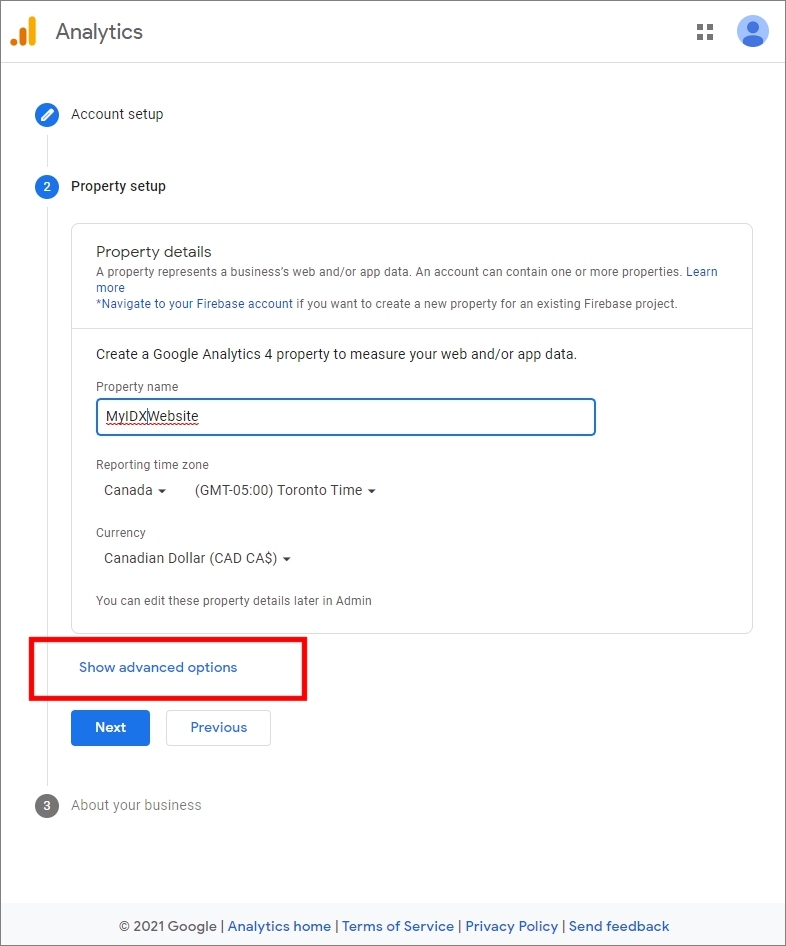 Step 3: Follow the diagram instructions and activate all these options in the sequence shown.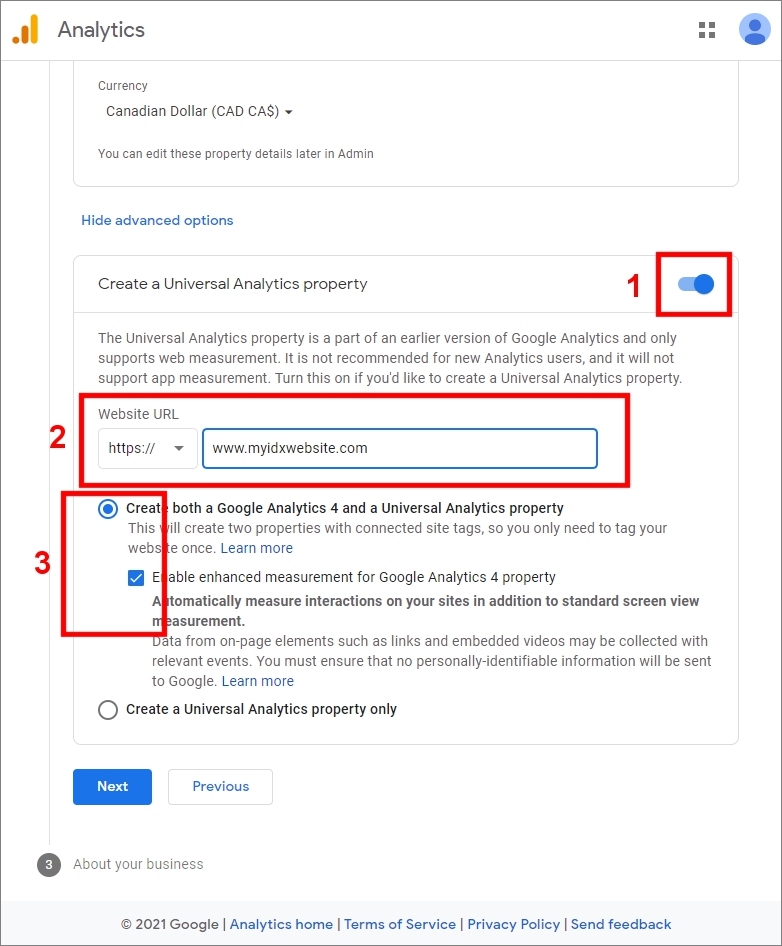 Step 4: After your Google Analytics account is setup, this window will automatically pop up.
Click on Global Site Tag to open a drop down.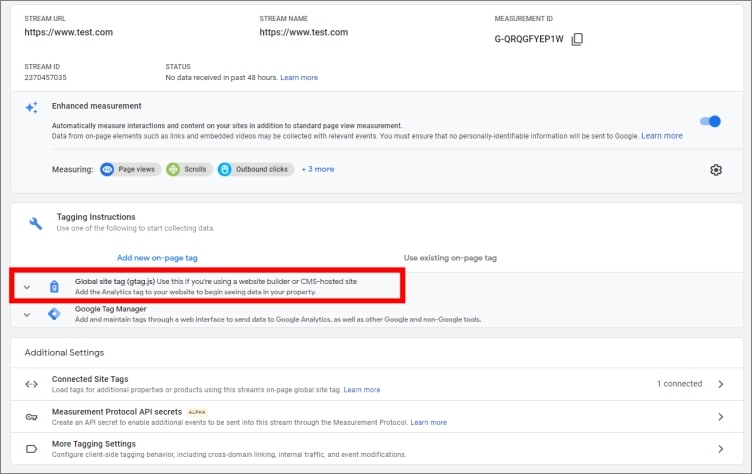 Step 5: Copy and paste the tag. The tag ID will look like a G-XXXXXXXXXXX.